---
Welcome to Savannah Georgia!
Welcome to my home in Savannah, Georgia. I am going to take you on a photo tour of this beautiful city that I call home.
Savannah, located in the last of the 13 original colonies, had it's beginnings when General James Edward Oglethorpe and 120 weary travelers from the English ship "Anne" ended their journey at Yamacraw Bluff in 1733. Oglethorpe is credited with creating the first "planned" city in the United States. The same year the colonists landed, a carefully laid out town became a reality. The shady public squares and parks that gave Savannah an air all its own were created more than two and a half centuries ago.
Savannah's heritage is a vital part of her present and future. Today, Savannah's rich, colorful history can be seen throughout the city's historic downtown area-in it's elegant mansions, beautiful churches, colorful gardens, and shady squares.
Sit back,, while I share with you photos of this beautiful city. And enjoy!
---
Penny
pen1j@webtv.net
savannah, GA
United States
---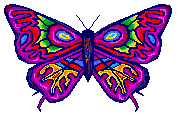 ---
My links to more pictures
More pictures of Savannah:
Even more pictures of Savannah:
Yes......even more pictures of Savannah!:
Pictures of Shorty:
Pictures of Munchkin:
More Pictures Of Munchkin:
Pictures Of My Florida Vacation:
More Pictures From Florida:
Even MORE Pictures From Florida!:
Saving The Best For Last!:
Footprints In The Sand: My mom's favorite verse- for you mom!
Pictures From Columbia Zoo: Riverbanks Zoo, Columbia S.C.
Columbia Riverbanks Botanical Gardens:
Sign My Guest Book!: Please sign my guest book, so I know you were here!
Pictures of Me.: Don't laugh. Everyone wanted pics of me. Here they are!
Penny's Mountain Trip: Pctures of fall folliage from North Georgia.
Becca's Page: Pictures of my great-neice, born 9/20/99.
Merry Christmas from Penny, Shorty and Munchkin: My 1999 Christmas card for friends and family.

---